Chicken Noodle Soup w/ Rosemary Ciabattina
Ready in 30 Minutes | For the best experience, please skim through the steps before you start cooking.
Unpack Your Kit Ingredients
MAIN:
boneless chicken breast tenders (Just BARE Chicken)
butter
chopped carrots
chopped celery
chopped onion
organic chicken broth (Clearly Organic)
garlic powder
garlic salt
pepper
bay leaf
curly egg noodles
SIDE:
local rosemary ciabattina (Farm to Market)
Grab Your Cookware
baking sheet
non-stick spray
large pot
pepper to taste
Step 1: Roast the Chicken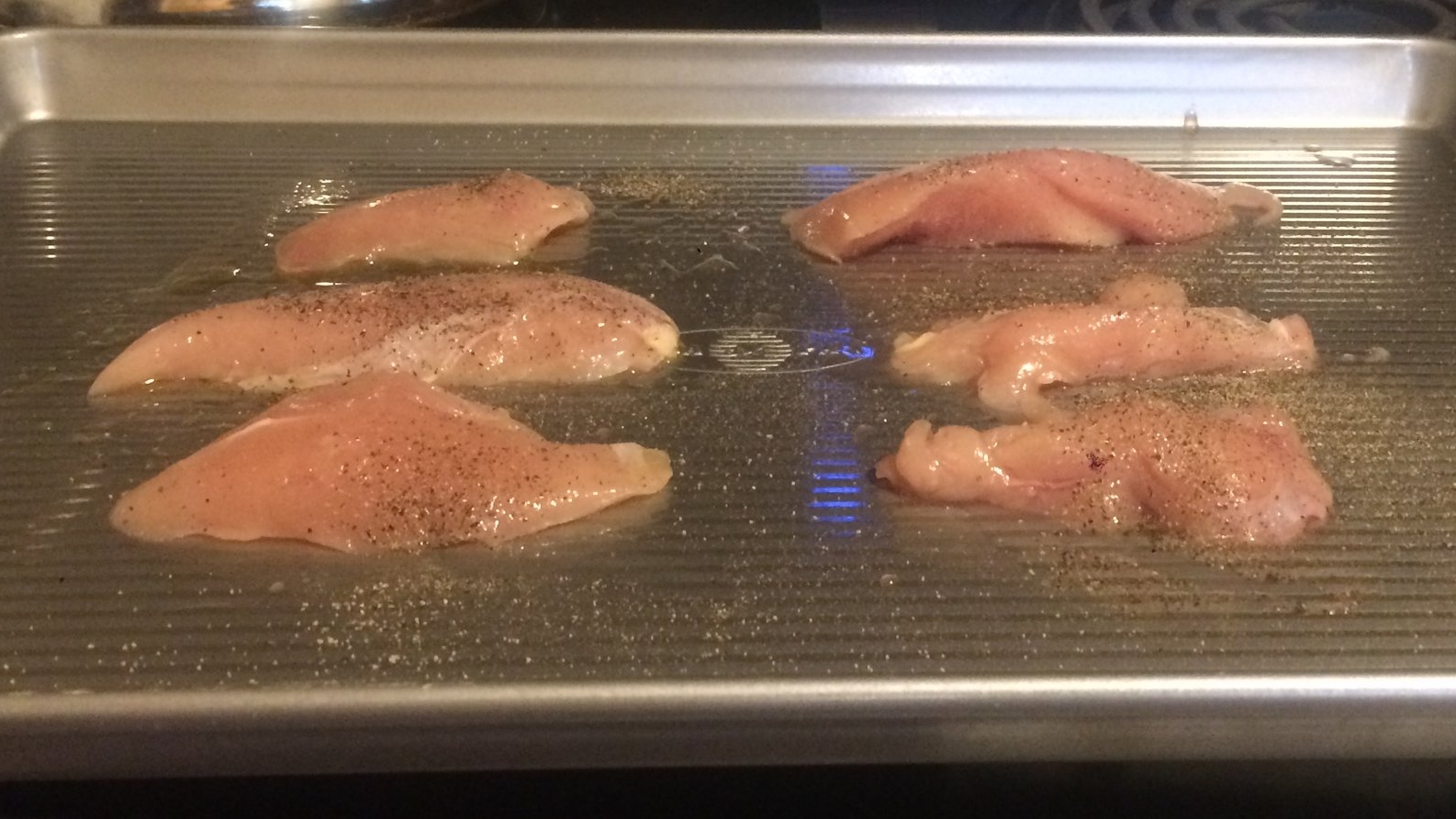 PREHEAT the oven to 400 degrees.
SPRAY the baking sheet with non-stick spray.
PLACE the chicken breast tenders on the baking sheet and sprinkle with pepper. Season to taste with salt.
ROAST for 8–10 minutes or until cooked through (no pink inside).
★TIP: When cooked, the internal temperature of the chicken should read 165 degrees on a meat thermometer.
While the chicken roasts…
WARM the butter over medium heat.
ADD the thyme, carrots, celery and onion. Sauté for 5-7 minutes until caramelized and tender. Season to taste with salt and pepper.
STIR in the chicken broth, garlic powder, garlic salt, bay leaf and curly egg noodles.
COVER and bring to a boil, then reduce heat to low.
CHOP or SHRED the chicken into bite-sized pieces.
STIR the chicken into the soup and re-cover.
SIMMER for 15–20 minutes until the noodles are cooked al dente.
REMOVE the bay leaf.
SERVE the soup with local rosemary ciabattina and enjoy!
★TIP: If desired, you can warm the ciabattina in the oven before serving.
★TIP: Please recycle your dinner kit packaging.
Good Food for Real People
At Happy Food Co., we source our ingredients from the finest local and regional suppliers so you can feel great about what you're putting on the table.
We know that eating well is important to you, and we're delighted to be part of your evening dinner. Hope you enjoy this meal as much as we loved designing it for you.
— Chef K
Show and Tell
Post your meal pics on Twitter and Instagram using #getsomehappy.
Or share your feedback directly with us.